Download Wordart Here
I feel really bad about just getting this WA request out. I received it before I went into the hospital and just never got to it. So, Lauren, I am really, really sorry and I hope that you can still use it for your project.
The last two days have been really stressful for me. There's just so much going on and I'm still not back to 100%. Tonight I even had a nose bleed. What's that all about?
The good news is that I am going to London in only 9 days!!! I am so excited! Now I just have to get packed, survived the next 9 days and get there.
I treated myself to a massage today. It was very relaxing and I needed it. LOL! Wish I could treat myself like that more often. Sometimes, it's good to pamper yourself!
I decided to let some things sit and play around with
April's Fishing With Dad Kit
. Here's a quick layout I made...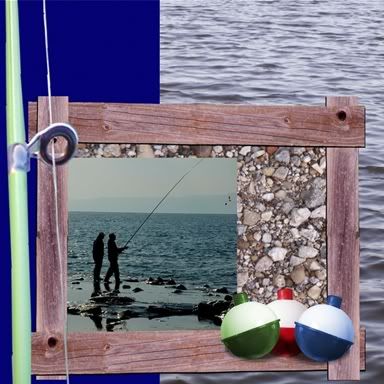 I just love April's kits!
I've also got one more layout using Flower Scraps portion of the Fairy Tale Blog Train to show you...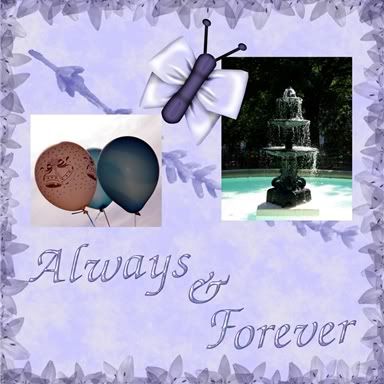 If you haven't jumped on this blog train yet, make sure you visit Deanna at
Flower Scraps
to pick up all the wonderful and free goodies!
It feels so good to play around with the kits again! I'm sure that's part of what is making me feel better. Now, if I could just play at work so that things wouldn't be so stressful there. LOL!
I'm going to sleep now. Enjoy your day.