Download wordart
here
Come back tomorrow for the boy version of this quote!
I am so excited today! I actually decided to take part in my first blog train and who better to join than the girls at
Stuff to Scrap
! This month's theme is Summer Camp and you are going to get so many wonderful freebies you won't know what to do with all of them.
I've got my portion of the kit and a candy bar wrapper for you. I also used
Shel Belle's
portion and made a 12x12 QP.
Now, please be kind when you're looking at my part of the kit because it's my first attempt at this. I'm already hard at work on next month's theme of Fall Festival and I tell you that I've improved alot over the last couple of weeks. So don't give up on me. LOL! Here's the preview of my kit...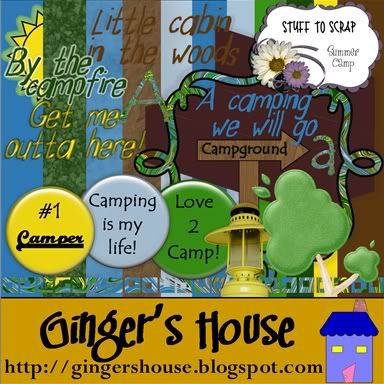 Download links:
Alphabet
Elements
Paper
I also made a SOE candy bar wrapper for you. Here's what it looks like...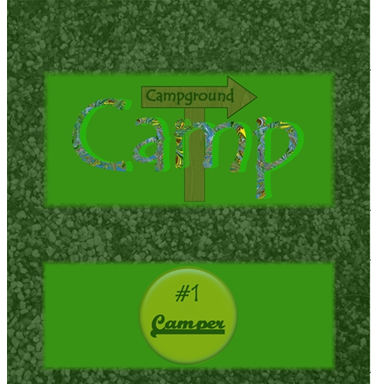 Download SOE
here
Nita of
Nita's Things
made some awesome 12x12 Quick pages using my part of the kit. Here's what you'll get when you visit her blog...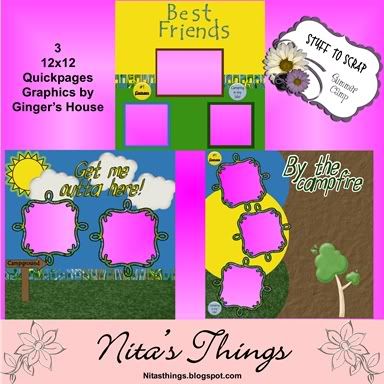 Take a look at what you'll get when you visit
Shel Belle Scraps
...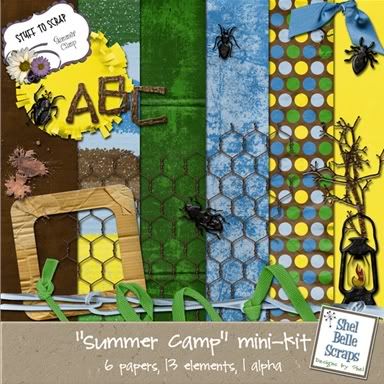 Aren't those bugs the coolest things?---In a creepy sort of way that is. LOL!
Here's a LO I made and saved as a 12x12 QP for you...
Download QP
here
You've got so many blogs to visit! Here's the complete list of everyone that took part in this awesome blog train. Remember that we are all in different time zones, so be patient if someone doesn't have their part posted yet.
Nibbles Skribbles
Always Be Neighbors Designs
Elegantly Funky Designs
Scrappin' Serenity
Scraps by Andrea
Ginger's House
---YOU ARE HERE
Seal Scraps
Saphira's World Scrapdesign
Scrap Attack
Let Me Scrapbook!
Shel Belle Scraps
Scrapping Rainbow
Noelle's Little Corner in Scrap Land
Strawbeary Designs
Nita's Things
Mommy Me Time Scrapper
JW Digi-Scraps
3s_enough
Flower Scraps
The Scrappy Kat
Tonisha's Playground
Digital Scrap Fun
Digi-designs by Nicole
Rants N Random Ramblings
Designs By Mel
Samantha Scraps
A valóság tükre
Serenity Scrapping
Scrap in a Can
Stuff to Scrap
My Digaddiction
Mad Genius Designs
A Whittle Whimsy
Enjoy your day!