Download Wordart Here
I put together today's wordart back when we were picketing the school board for breaking our contracts. I didn't get my promised raise so the layouts made. LOL!
Today I did something that I haven't done in a loooooong time! I ironed. YUCK! Don't ask me why I thought I needed to iron my clothes before folding them up to put in a suitcase cause I don't have an answer for you. LOL!
Hey, I also cooked today. Well, I kind of cooked...it was frozen chicken that I heated up in the oven. But, I steamed the broccoli all by myself. LOL! If you had any idea just how bad I am at cooking you would know what a big deal that is!
I was going to go out for a walk, but it started raining so I took a nap instead. They said on one of the news breaks that we have a cold front coming. I hope it just brings rain and not cold weather. I can't take any more cold weather! The kids at school all still have colds and I am ready to start wearing a face mask. LOL!
April has put a cute little kit in her store called
Sleepytime Lambs
. Here's a preview of the kit...
And here's a layout I made...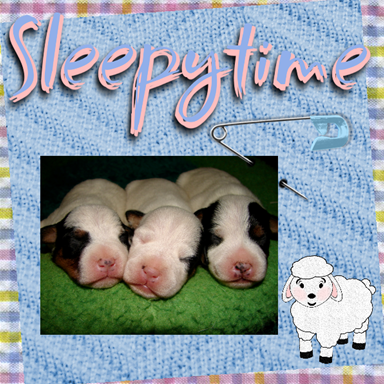 If you go check out
April's Blog
, you'll find a QP that she gave away as a freebie using this kit. She's also giving away a QP that was made with her Fishing With Dad Kit. Make sure you read the post about her husbands fishing trip!
OK, it's time for me to get some sleep. Enjoy your day!