Download wordart
here
Apparently, everyone in my class has the same cold. I had three students absent today and everyone else was coughing and sneezing. This should be a fun week. At least we've got a three day weekend coming up. Now, if I can only make it to Friday....LOL!
Did you drop by Deanna's blog to pick up the first part of the It's My Party Kit? Today you can pick up the rest of the papers. I wanted to share a layout I made using this totally cute kit. I turned it into a QP for you and the download link is below the picture.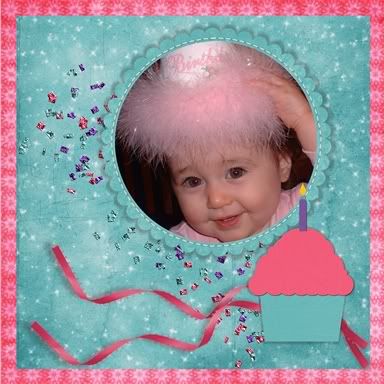 Download QP
here
Don't forget to go by
Stone Accents Studio
to vote for Deanna (Flowerscraps) today!
I have to go get some sleep before the cold medicine wears off. Enjoy your day and look for me at
digifree
!