Download wordart
here
I haven't gotten to work with one of
Carol's
great kits for quite a while now, so I was super excited to get her newest kit yesterday. The kit is called A Vitner's Pleasure and if you've ever visited the California wine country this kit is a must have! Check out these previews...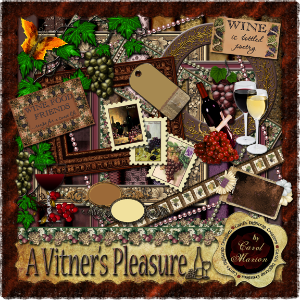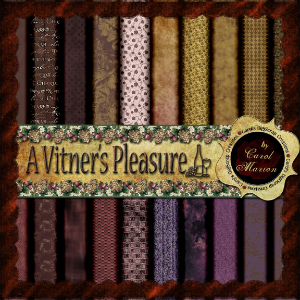 Don't you just love the warm deep colors? You can buy the kit at
Cool Scraps Digital
and right now it's on sale for 25% off! You should also visit
Carol's blog
some some great freebies she put together using this kit to give to you.
I took the time today to put together this layout...
I love this kit so much that I know I'll be making more layouts with it!
Right now I've got to get some sleep. Enjoy your day and look for me at
digifree
.