Download wordart
here
Well, I tried to not be so lazy today, but it didn't work out. I had every intention of giving my house a good summer cleaning, but I really HATE cleaning. So, when I got the chance to go shopping and out to lunch I took it. Can you blame me?!? LOL!
Then when I got home there was a marathon of last season's Army Wives on and I wasn't sure if I had missed an episode or not so I decided I should watch just to be safe. Well, I had seen all of them but better safe then sorry! LOL!
When it comes to cleaning....there's always tomorrow. Oh who am I kidding, I'll make up some other lame excuse not to do it tomorrow. LOL!
Today
Shel Belle Scraps
is releasing a great summer kit called Summer Sun. It's just too cute! Take a look at this...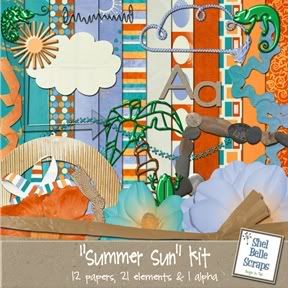 I can't remember if I shared these layouts that I made with Carol's Aloha Kit or not so I'm going to show them to you now. Sorry if you've already seen them!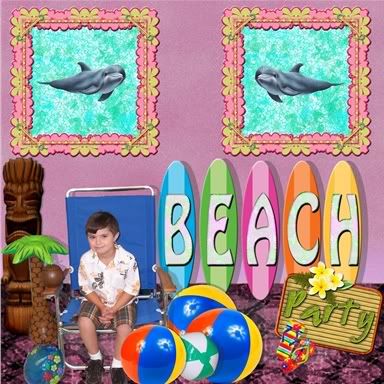 I've had so much fun with this kit! Here's the preview...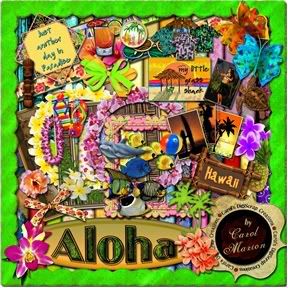 You can pick Aloha up at
Moo Two Designs
or at
Cool Scraps Digital
and it's on sale now too.
April added the girl version of her birthday kit to her store at
Scrap It Sassy
. It's full of pinks and purples and just screams little girl! Here's the preview for you to see...
She was also kind enough to make a freebie QP using the kit and it's on her
blog
now, but you've got to go pick it up before she takes it down so go check it out!