Download wordart
here
April has added more papers to her Creepy Crawlie kit. They are pretty awesome! The Creepy Crawlie Kit is huge! It's also split up into small parts so that you can buy only the parts you need. Make sure you check the kit out in April's store at Scrap it Sassy.
I played with the blue papers April made and came up with another QP for you. I know blue isn't one of the main colors you think of when you think of Halloween, but it's my favorite color so it works for me. LOL! Plus, these blue papers are super cute! Your download link is below the preview.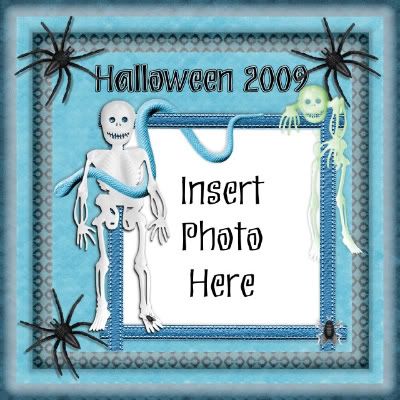 Download QP
here
We received a great post card from New Mexico today. The picture on the card was of the White Sands Desert and was beautiful! I'm not sure who sent the card, but thank you so much! These cards are all so pretty and we are having a ball looking for all the different places on the map!
Remember when I said that my street was flooded a couple of days ago? Well, it's been flooded every morning since then too. It's not rain water, it's sea water from some extra high tides we've been having. They say it's because of the new moon. Isn't that crazy?
A couple of days ago we had a student at a local high school get killed on campus. He was 17 and was stabbed during a fight. Today, police arrested several students from different schools all over the county for having weapons on campus.
We live in such a scary world!
I'm going to sleep now. Enjoy your day and look for me on
digifree