Download wordart
here
I hope everyone had a great Thanksgiving weekend! Time flew by for me and I'm doing things to get ready for school tomorrow. Now I'm on the countdown to Christmas vacation. LOL!
I made a layout using April's
Holiday Baking 2 kit
for one of the challenges at
Stuff to Scrap
and turned it into a quickpage for you. This kit as well as the first one is perfect for scrapping any of those Thanksgiving cooking pictures that you've got.
Here's the layout I made and the download link for the quickpage is below the picture.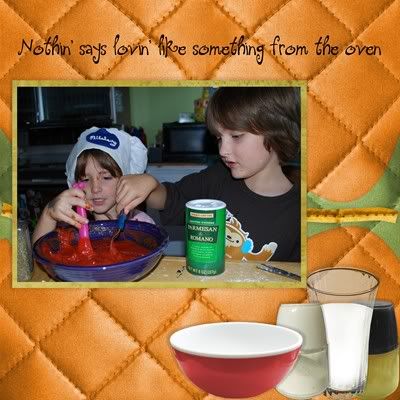 Download QP
here
Remember that April has both of her baking kits on sale through tomorrow and that tomorrow is the last day to use the kits and send her a recipe card. Submit a recipe card and you'll get all of the cards sent in for free!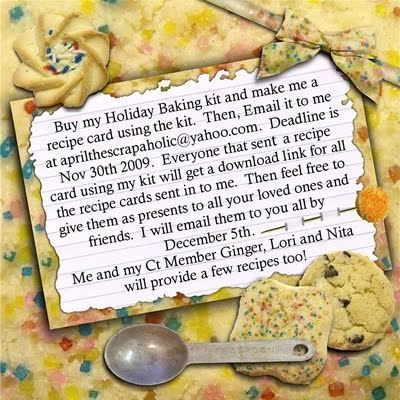 Now, I've got to go take care of some things before the day slips away from me. Enjoy your day and look for me at
digifree
!