Download wordart
here
For the last couple of days the rain has stayed north of us, but today we weren't so lucky. It's been a cloudy stormy day. YUCK!
I ran out to do some errands today and had to buy gas for the car. This was the first tank of gas I've bought since we got out of school in June. Now, I know lots of you wish you could go for a month and a half on one tank of gas, but last summer I actually made it to the first of August before I had to refill the car. That's the joys of living where you can walk almost anywhere you want to go---except when it storms!
I wanted to share another layout I made with
Deanna's Summer's Afternoon Kit
. Yesterday I worked with the orange colors in the kit and today I played with the purple...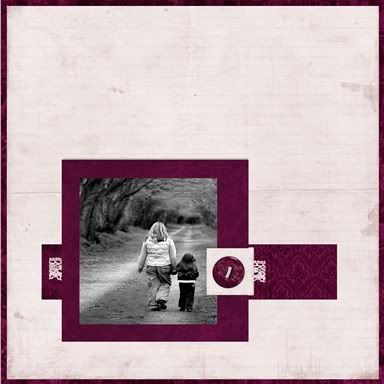 I know I need a title or some journaling on the page, but I'm waiting to see what my friend thinks I should put on there. Do you guys have any suggestions?
I also wanted to tell you guys about another one of Nicole's kits that I just love! It's called
Candy Coatings
and it's on sale at
Stuff to Scrap
. I think it would be perfect to scrap pictures from a pre-teen girls party or even a mommy & daughter day. It's bright and cheerful and full of adorable elements. Just look at this preview...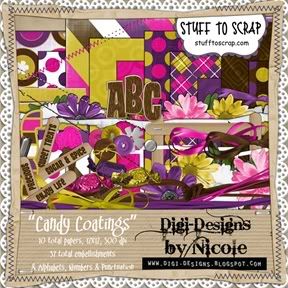 Now I have to go watch the Big Brother after hours show and see what that dork Ronnie is doing now. I am totally on team Jeff/Jordan! Enjoy your day!