Download wordart
here
Have you ever been hooked on something so badly that you just couldn't get enough? Well, I'm like that with chocolate and scrapping. LOL! I feed my chocolate addiction by buying lots and lots of chocolate and I feed my scrapping addiction by joining CTs.
I am so happy to say that I have a whole bag of Dove chocolate and I've joined a new CT. As of today I get to work with the great kits by
Scraps of Ellay
. She sells her awesome kits at
Stuff to Scrap
and sometimes you can find freebies on
her blog
.
I have loved all of Ellay's kits for so long that I am honored to have the chance to work with her kits. You should see how wide my smile is now! LOL!
The first kit I worked with was one that has been on my wish list for a while now. It's called Fayries and is just beautiful! Take a look at this preview...
Don't you just love it?!?! Making a couple of layouts with this kit was easy because I knew right away which pictures I wanted to use. First I worked with the blue papers...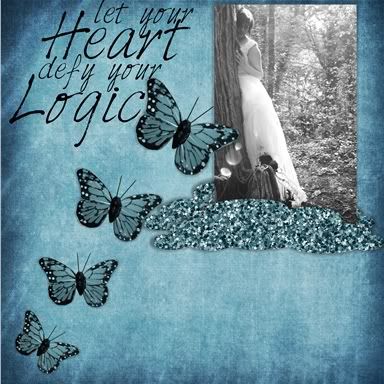 If you would like the wordart I used on this LO you can
download it here
Then I just had to use the pretty purple paper...
If you would like the wordart on this LO you can
download it here
and just because Ellay is so nice and I am so happy you get this LO as a quickpage. But, you have to download it now because it's only going to be available until Monday.
Sorry this download link has expired
Make sure you check Ellay's
Stuff to Scrap store
on Monday for a new kit!
Now, I've got to get some sleep. Enjoy your day and look for me at
digifree
!