Download wordart
here
Today has been beautiful! The temperature was in the low 80s and there were clear skies. I went for a walk along the boardwalk with my neighbor this morning then ran errands. The guys went fishing then camr home and grilled the fish for our dinner. YUMMY!
I did make some time this afternoon to play on the computer and that means I've got a quick page to share with you. I used April's Fairy Land Kit. Your download link is under the picture.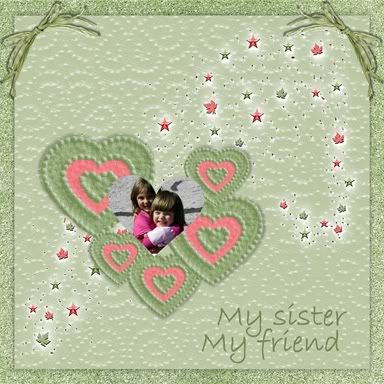 Download QP
here
I'm going to get some sleep now. Enjoy your day and look for me at
digifree
!