Download wordart
here
I've been so busy counting down the days to Christmas vacation that it just hit me how much I have to do before vacation starts. I guess I should be freaking out now, but what good would that do? LOL! It would just keep me from getting everything done and even if I don't get finished with everything vacation will still come and I'll still love it!
Did you remember to visit
Flowerscraps
,
JW Digiscraps
and
The Scrappy Kat
for today's part of the Snowy Night Collab Kit? I wanted to show you a layout I made with Flowerscraps part of the kit...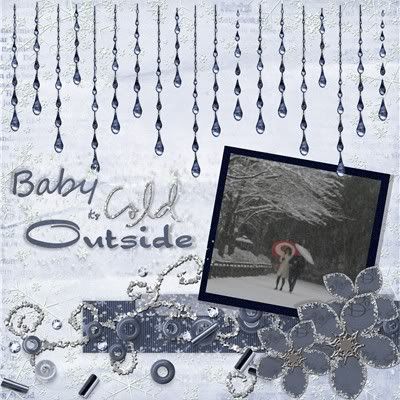 You also have to remember to buy
April's Frosted Christmas kit
and get your brag book page made. Right now the kit is on sale for 50% off!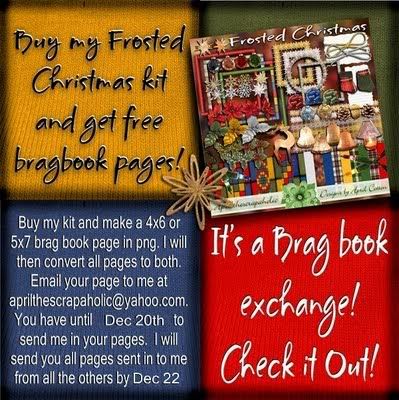 See, you've got lots to be between now and Christmas too! LOL! I'm going to start by going to bed so I'll have a good night's sleep and be ready to face another day. Enjoy your day and look for me at
digifree
!