Download wordart
here
Well, the storm that woke me up yesterday brought a big mess to town. More flooded streets and power outages. I never lost power, but thousands of people in Dade County did. More rain came through in the afternoon, but it wasn't as bad as the earlier rain storm. The good news is that it didn't get quite as hot today as it has been getting. Of course the other good news is that I slept.....A LOT! LOL!
Just look at this adorable QP April is giving away on
her blog
!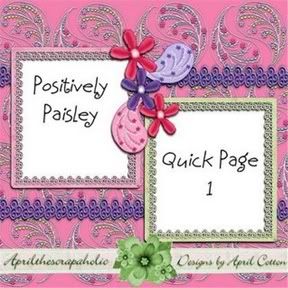 Aren't the colors just the cutest? This QP is from a kit she's going to be releasing soon and I just can't wait!
Enjoy your day!