Download Wordart Here
Man oh man, was Monday ever a Monday! I'm sure you've had days like that. Days when you wish you had called in sick and then gone to the beach. LOL! After the day I had, I really hope the rest of the week is boring!
We got some much needed rain today. It rained off and on. Of course, the on part was when I needed to go outside to get from one place to another and the off part was when I was safely inside. That's the story of my day!
I've got an 8x8 QP for you today. I made it using
April's Great Grandma's Floral Kit
. Here's a preview of the kit...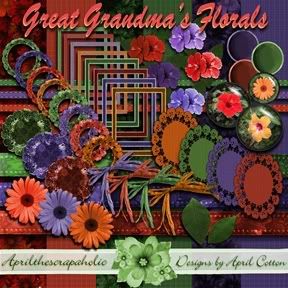 And here's a preview of the QP...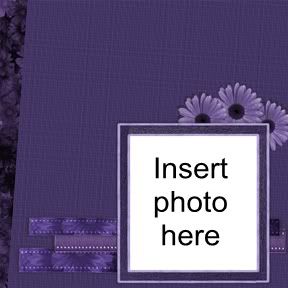 Download QP
here
I wanted to give this to you yesterday, but my computer didn't want to co-operate. Sorry! I'm not sure 4shared is co-operating now either, so let me know if you have problems downloading and I'll try to fix it as soon as I can. Sorry, again!
I'm going to bed now and hopefully tomorrow will be a better day for me. Enjoy your day!