Download wordart
here
Why does it feel like it should already be Friday? And why isn't it Friday yet? LOL!
We got a great postcard today from The Blockers of Texas. They sent us a card from their trip to Mount Rushmore. When I held the card up and said that we had received another one, they probably heard my class cheering at Mount Rushmore. LOL! Thank you so much for the great card!
It's not too late to send a postcard to us, we'll be collecting them all year! Here's our address again...
Ms. Brown's Class
Greynolds Park Elementary
1536 N.E. 179th Street
North Miami Beach, FL 33162
Did you remember to
vote
for Flowerscraps today? If you haven't voted yet, please do! Just
click here
to vote then go to
Deanna's blog
to pick up an add-on freebie to her SAS-Y Round 3 kit.
While you're at
Deanna's blog
make sure you pick up the elements for the It's My Party kit. You don't want to miss those!
I've got another QP for you that was made with It's My Party. I just love this Kit! Your download link is below the picture.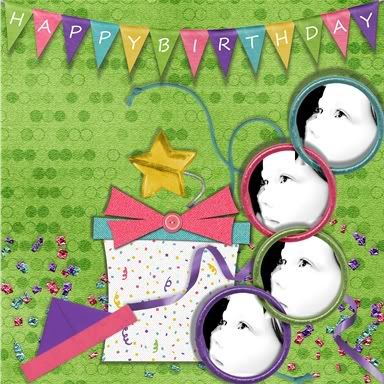 Download QP
here
Don't forget to check out the great 30% off sale that's going on at
Stuff to Scrap
!
It's way past my bedtime so I'm going to get some sleep. Enjoy your day and look for me at
digifree
!