Download wordart
here
Well, I haven't had a fun weekend at all! It has either rained or been cloudy and overcast outside all weekend. Then, as if that weren't enough to ruin my weekend I've been fighting off my first cold of the school year. I love teaching Kindergarten, but I hate the colds that come with it at the beginning of every school year. LOL!
I did take some time today to make a layout for the Use It or Lose It Challenge at
Stuff to Scrap
. If you haven't checked out the fun challenges in the
forum
there you really should! For this challenge we got a super cute mini kit from
Mad Genius Designs
and had to use everything in the kit on our layout. Here's the layout I made...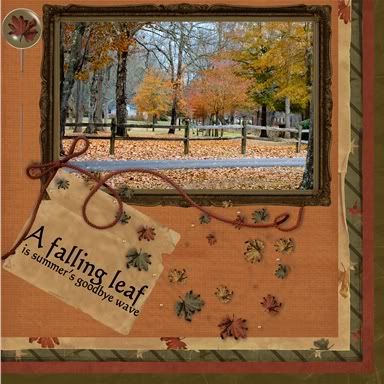 It's so much fun to see how everyone used the kit in their layouts! They are all so different and beautiful.
You can still get the mini kit for free at
Stuff to Scrap
and join the challenge. You've got until the end of the month!
The cold medicine I took has kicked in and so I'm going to bed now. Enjoy your day and look for me at
digifree
!