Download wordart
here
Ok, so I guess the cold medicine wore off because I woke up, but that's OK because I remembered that I needed to tell you about the cute kit that
Deanna
is releasing today called It's My Party. Take a look at this preview...
Aren't the colors great?!? It's perfect for little boy or little girl layouts. You can even use it for some big girl layouts too. LOL! Make sure you head over to
Deanna's blog
to check out the kit and come back here tomorrow for a quick page I made with the kit.
You should also remember to go by
Deanna's Stuff to Scrap store
before the month is over. She still has her wonderful "Buy My Store" sale going on, but once September ends so does the sale.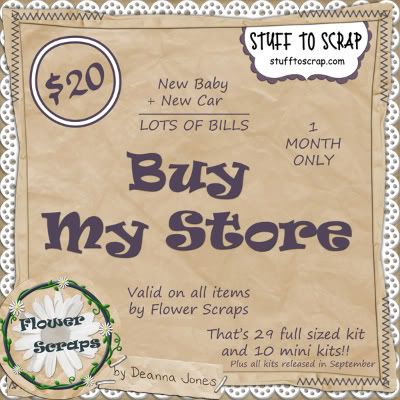 Deanna has really been busy this week! On top of giving birth to a beautiful baby girl, she has gotten her round 3 submission in the
SAS-Y contest
posted. Just look at what she has made this round...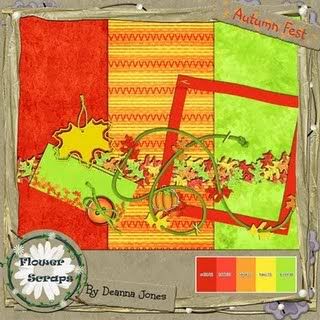 Don't you just love it! You can get Deanna's mini kit for free at
Stone Accents Studio
and PLEASE visit
SAS
on Tuesday when this weeks voting starts and remember to VOTE FOR FLOWERSCRAPS!!!
I'm going back to bed now. Enjoy your day and look for me at
digifree
!