Download wordart
here
It feels like my best stories always begin with...I tried to cook...LOL!
I made toast today and there were actual flames. I have the bread perfectly buttered and garlic-ed and in the toaster oven when the phone rang. When I went to pull the toast out it fell off the back of the tray and hit the heating element. Then it caught on fire. Being the calm person that I am....I panicked! LOL!
I dropped the phone and tried to reach in and get my toast before it was....well, toast and burned myself. I tried blowing on the flames to make the fire go out and that didn't work. I closed the door, unplugged the oven and stood there waiting for the flames to die while thinking about how much I really wanted that toast. LOL!
Well, I never did get to eat my toast but the house didn't burn down either so it's OK. I've got a cute little red mark I can show people while bragging about my cooking skills. It's a good thing the cute guy who thought I could bake wasn't around today. LOL!
Now, is this a good time to remind you of April's recipe card exchange? LOL!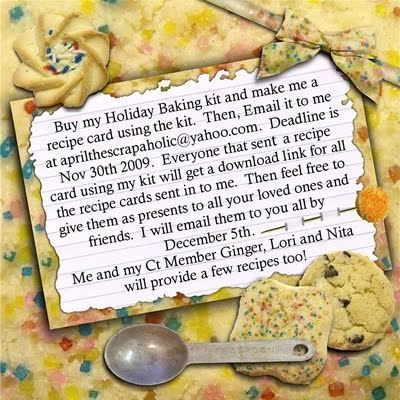 I also wanted to show you another layout I made with the
Love Story kit
by Carol's Digiscrap Creations. The wordart on this LO is part of the kit.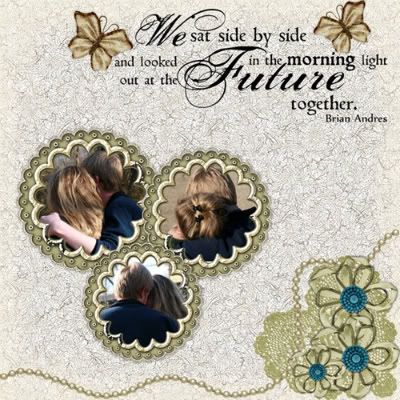 The kit is on sale at
Cool Scraps Digital
! Make sure you check it out.
Tomorrow morning I have an appointment at the DMV to renew my license. They only let you renew online so many times then you have to go in for a new picture. This is my year for a new picture. YUCK!
The good news is that after I get my new license I'm leaving for Key West. YIPPEE! I'll be back on Sunday so I've pre-posted some wordart for you while I'm gone. Hopefully you'll find something you can use.
I'm going to get some sleep so I'll look pretty in my new license picture. LOL! Enjoy your day and look for me at
digifree
!