Download wordart
here
If there is an award for the world's laziest person, I think I deserve it this week! My days have consisted of sleeping until I wake up, going out to the pool, working out on the wii fit, taking a shower, playing on the computer, then hitting the couch to rest after my long hard day. LOL! I'm serious! I've only been on summer vacation for a week so I'll probably get even lazier as time goes by.
I can tell you that April hasn't been lazy. She has added a new Birthday Boy Kit to her store at
Scrap it Sassy
and it is full of goodies! Here's a preview of the kit...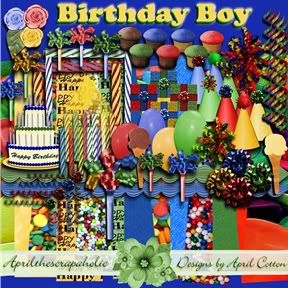 If you visit
April's blog
you'll be able to pick up a great QP she made with this kit, but you better be quick because I think it's only up for a limited time.
I used the kit to make a LO today....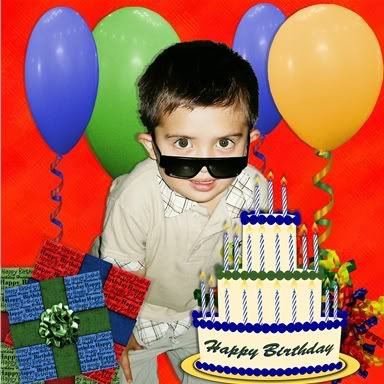 CactusFreek reminded me that I needed to start counting down to the release of New Moon, so I went looking for a widget. I've added one to the bottom of this page. The one I really wanted wasn't playing nice, but I like this one too.
My friend Betty, is the only person I know that hasn't read the Twilight series and we keep telling her that we'll be going to the movies without her in November if she doesn't get busy reading! She says that she feels like she has already read the books because she's heard us talking about them so much. She kind of has a point, but it's not the same!
I do plan on doing a New Moon quote of the day as a countdown to the movie release. So stay tuned for that, November will be here before you know it!
I'm going to bed now. Enjoy your day!