Download wordart
here
We had another beautiful day! We went out for a quick boat ride today then grabbed dinner at a restaurant a couple of blocks away. Hopefully, the walk home burned off some of the calories cause I had cheesecake for dessert. LOL! It's too bad the weekend has to end.
Next weekend Orange Croc Guy has friends coming to visit and we're going to spend the whole weekend playing tour guides. LOL! You should have heard us all planning it. Having visitors means we get to do all the fun tourist things that aren't supposed to be "cool" for the people who live here. These poor people may never visit again. LOL!
I used today's wordart and
April's Creepy Crawlie Kit
to make a candy wrapper. I'm using it as an invitation for a Halloween get together I'm having and I thought you might like to use it for something too. Your download link in under the picture.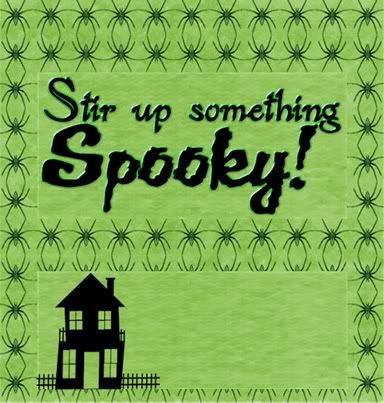 Download SOE
here
There is so much to this kit! It's going to be great for your Halloween layouts, party invitations and treat packages.
I'm off to get some sleep now. Enjoy your day and look for me at
digifree
!