Download wordart
here
Not being able to talk has it's advantages. I'm not talking on the phone or hanging out with my friends so I'm getting lots done around the house. And I've finally gotten to some wordart requests that have been sitting in my folder for way too long. SORRY! This is one of them and I hope you can use it cause I really don't remember who requested it. SORRY---AGAIN!
I've also been playing with the
Travel Time kit by Carol's Digiscrap Creations
. I love this kit! Take a look...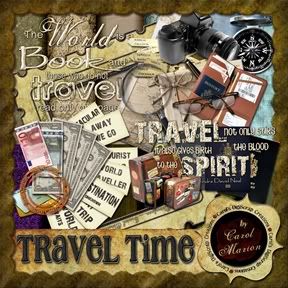 Carol also has some awesome wordart and date stamps in
her store
that go with this kit. Make sure you check those out too!
I didn't use one of my vacation pictures today because for some reason I had a Journey song stuck in my head. Can you guess which one? LOL! Here's the layout I made...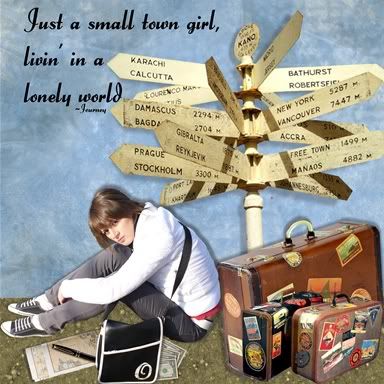 Don't forget to look for me at
digifree
!