Download

Wordart

Here
I just can't wait to feel like I'm back at 100% again. Right now, it feels like I take two steps forward and one step backward. Of course, being a kindergarten teacher doesn't really help very much. Lots of the kids are still fighting colds themselves.
I took a little more time to play today after my nap.
LOL
! Here's another layout I made using April's
Fishing With Dad Kit
. I'm having fun playing with these graphics! They're great for getting your creative spark back.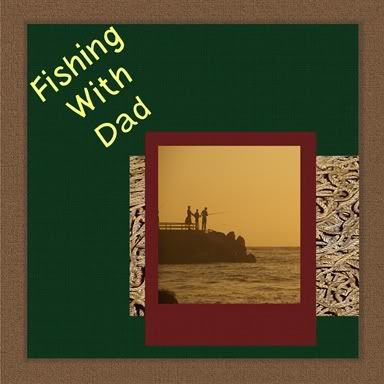 Thursday is the last day of school with kids for the week. Friday is a teacher workday. I'm excited about Friday!
LOL
! I'm still playing catch up at school and need the time in my classroom.
I'm still undecided if I'll be sleeping through this weekend like I did the last one. Right now, there is a
forcast
for lots and lots of sleep. Speaking of which, I'm off to bed now. Enjoy your day!