Download wordart
here
We've got nothing but rain here. I'll be more than happy to bottle some of it and mail it out for the low, low price of only $9.99 or two bottles for $18.00. LOL! I'm ready for some sunshine!
The Cheesecake Factory lunch was awesome! After the girls got lunch back to school for us, they realized that none of the cheesecake slices that were ordered were in the bags. We called and they delivered the cheesecakes to us. It was a mistake on their part and they made it right. Way to go Cheesecake Factory!
I have no real plans for the weekend other than sleeping, doing some laundry, sleeping some more and going to a wine tasting. It's probably going to rain all weekend anyway. BUMMER!
Have you seen this cute mini kit that
Shel Belle Scraps
has given away?
I played with one of the pictures I took of Globie the other day. The girls in the picture are from Trump too. They had lots of energy and the kids really enjoyed the lesson on saving/protecting the environment. They even gave all the kids a beach ball!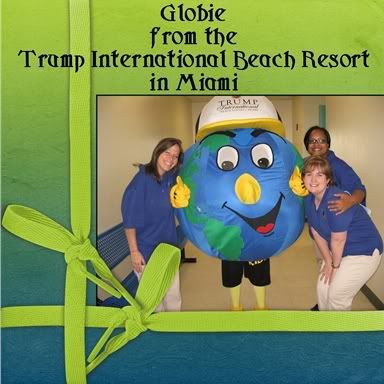 The paper and shoe laces are from the
May Miscellaneous Kit
that Shel gave away. Make sure you go by her blog and pick it up!
I also made a fast layout using the Baby Girl Kit by April the Scrapaholic...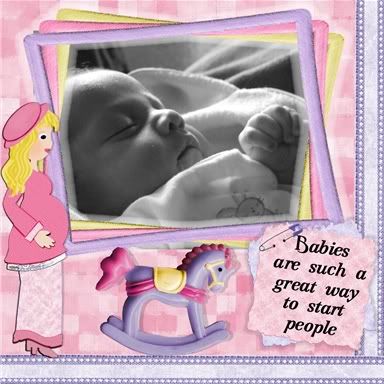 Don't you just love that prego mommy graphic? You can buy the kit at
Scrap It Sassy
.
Here's another wordart for you...

Download wordart
here
Enjoy your day!