Download wordart
here
Scraps of Ellay
has already taken us through the rain and sun. Now we've got snow! This kit is beautiful! It's called Fall Softly Snow and you can find it in Ellay's store at
Stuff to Scrap
. There are also some matching
fleece
and
glitter
papers as well as an awesome
quickpage set
. Plus, you just might find a little freebie on
Ellay's blog
!
Take a look at these kit previews...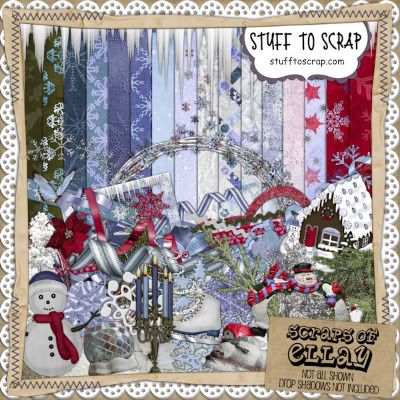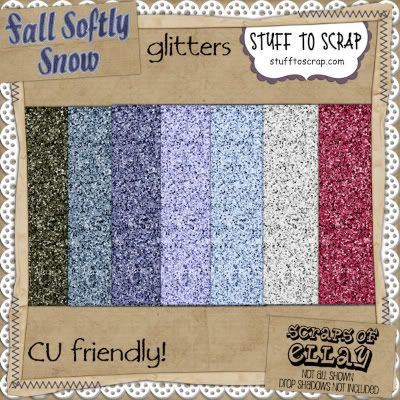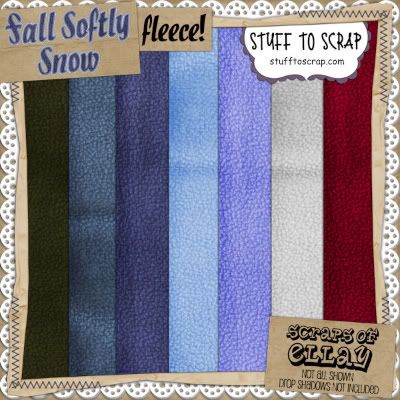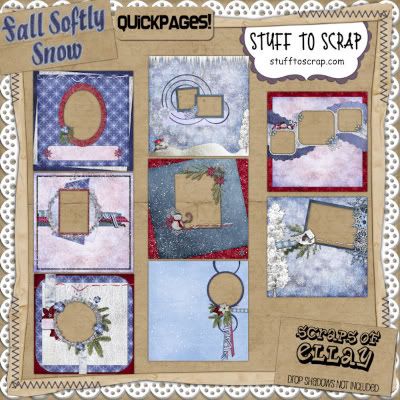 Don't you just love it! Here are some layouts I made with this beautiful kit.The first one is me practicing extractions again. I'm determined to get better at extractions. LOL!
The picture in this next layout was taken last winter in Lincolnton, North Carolina. This is the main street in the little town where I went to high school. I've blogged before about how we used to "drag main" on the weekends and this was the road that we drove up and down on checking out the cute guys and talking to the people from the other cars. LOL!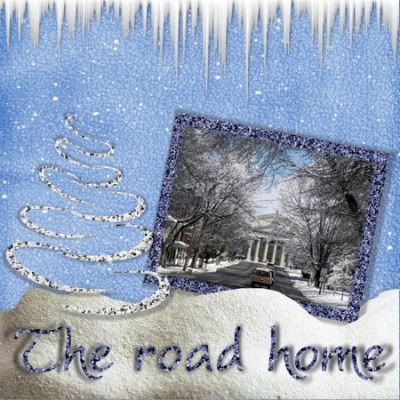 These next two layouts were done for a couple of the challenges at
Stuff to Scrap
. The first one had to have the word "Winter" on the layout and the second had to be done using only color. Of course, I chose blue because it's the best color. LOL!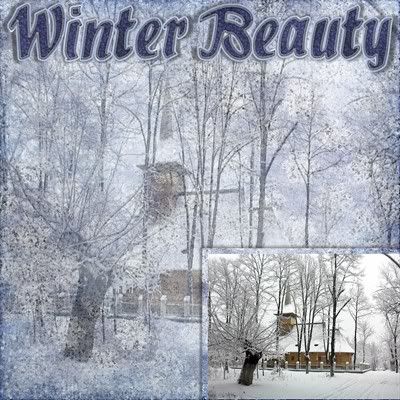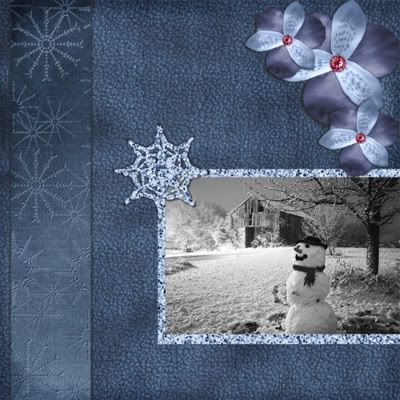 I need to get to bed. Enjoy your day and look for me at
digifree
!